Calloway Sisters Series - Book 3 | Add to Goodreads
RELEASE DATE: April 3rd
Protect your family. At all costs.
It'd take the impossible to hurt Connor Cobalt, even for a moment.
Protect your family. At all costs.
At twenty-six, his narcissistic tendencies have made room for the people he loves.
Protect your family. At all costs.
And he loves Rose. But when his love is threatened, when his greatest dreams with her are compromised — what is the cost then?
Protect your family. At all costs.
Love will guide his choices.
For the first time in his life.
I've been on hiatus while I finished my Bachelor's Degree - spoiler alert: I got it! But what better way to come back to blogging than with my all time favourite literary couple Rose and Connor Cobalt. I'm so excited to have Krista and Becca Ritchie gracing my blog again with the added bonus of my idol Beyoncé! I hope you enjoy this post as much as I did, the songs are amazing but I'm biased...
BEYONCE SONGS THAT RESEMBLE THE ADDICTED CHARACTERS
It's only appropriate that we compare the Addicted Characters to Beyonce songs during the Fuel the Fire tour, since Rose Calloway's favorite singer is the one and only Beyonce. Let's get it started:
ROSE CALLOWAY
***Flawless – ft. Chimamanda Ngozi Adichie
Rose has worked extremely hard to get where she is in her career, and she is extremely proud of her success. But there always the outside voices (especially the media) criticizing her for not being maternal and her choices. This song talks about saying "screw you" to all the critics and haters and to embrace your successes and choices (whatever they may be) as a female. Chimamanda Ngozi Adichie's interlude is pro-feminism and inspiring. Rose approves.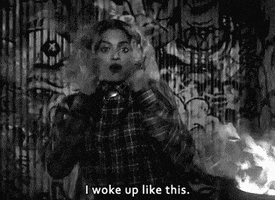 CONNOR COBALT (COBALLOWAY)
Crazy in Love (2014 Remix)
Yes, this is the version that was on Fifty Shades of Grey. And it's just a damn good song and even a better remix. It reminds us of Connor's relationship with Rose. He doesn't believe in love in Kiss the Sky, and often refers to it as a foolish endeavor. In Fuel the Fire, you'll see him accepting love more and the complications that come with it. And yes, sometimes it makes him a little crazy and possibly even foolish. Plus, you know, this song is just pure sex ;)
LOREN HALE
Drunk in Love
Lyrics: I've been drinking, I've been drinking / I get filthy when that liquor get into me / I've been thinking, I've been thinking / Why can't I keep my fingers off it, baby?
This is really the epitome of Loren Hale. Not only with his addiction to alcohol but his co-depencey with Lily.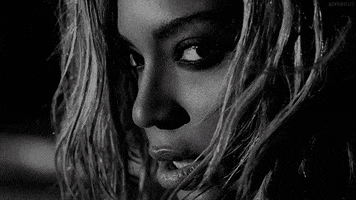 LILY CALLOWAY (LILO)
Superpower ft. Frank Ocean
This song talks about true love and how the unbreakable type of love is a superpower in itself. And yes, it took LiLo many years to realize this.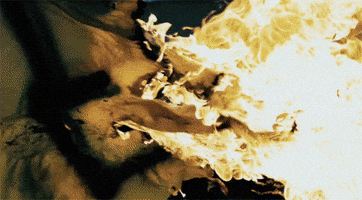 DAISY CALLOWAY
Pretty Hurts
Daisy spent much of her life as a model, constantly conforming to other people's standards. She'd change her appearance to fit what the industry wanted or what her mom wanted. Never what she wanted. It took a toll on her, and left her with a bruised sense of identity. "Pretty Hurts" is the perfect song to resemble the youngest Calloway sister.
RYKE MEADOWS (RAISY)
XO
Ryke was probably the hardest to choose a Beyonce song for, but in the end, we chose a song that we think captures his relationship with Daisy. They're both often compared to darkness and lightness, which this song evokes. There's also a sense of urgency to the song, wanting to enjoy life and love because you don't know what tomorrow brings. Ryke and Daisy are the ones of the group who really live by the carpe diem motto. Who live for today and not for tomorrow.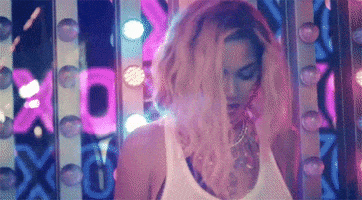 Krista & Becca Ritchie
are identical twins—one a science nerd, the other a comic book geek—but with their shared passion for writing, they combined their mental powers as kids and have never stopped telling stories. Now in their early twenties, they write about other twenty-somethings navigating through life, college, and romance. They love superheroes, flawed characters, and soul mate love.
They are the New Adult authors of the Addicted series and Calloway Sisters spin-off series, and you can find them on almost every social media, frolicking around like wannabe unicorns.
3 Signed Paperbacks of FUEL THE FIRE
Both giveaways are open internationally!
Recommended Reading Order
1 - Addicted to You (
Goodreads
|
My Review
)
1.5 - Ricochet (
Goodreads
|
My Review
)
2 - Addicted for Now (
Goodreads
|
My Review
)
2.1 - Kiss the Sky (
Goodreads
|
My Review
)
2.2 - Hothouse Flower (
Goodreads
|
My Review
)
2.5 Thrive (
Goodreads
| Review to come)
Addicted After All (
Goodreads
| Review to come)
Fuel the Fire (
Goodreads
| April 3rd)
Long Way Down (
Goodreads
| Coming soon)